Warm-up – Sat 8th April '17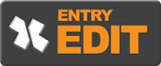 General Instruction
SHORE 2 SUMMIT CHALLENGE – 8th April 2017
This is a typical race day scenario – All entrants will receive a final instruction 10 days in advance outlining exact times / any changes etc
VENUE
Sliabh Sneacht Centre, Drumfries (opposite North Pole Bar on Buncrana / Clonmany road) All races will start and finish at this venue. Post race shower facilities will be available.
RACE START TIMES (Sliabh Sneacht Centre)
Extreme Race      – Wave 1 – Race briefing 7:45am – Race Start 8:00:00
– Wave 2 – Race briefing 8:25am – Race Start 8:40:00
Sprint Race         – Wave 1 – Race briefing 9:15am – Race Start 9:30:00
– Wave 2 – Race briefing 9:55am – Race start 10:10:00
Mini Race            – Race briefing 10:15am              – Race start 10:15:00
RACE PACK COLLECTION (Sliabh Sneacht Centre)
All participants must attend Race pack Collection Registration on either the Friday Evening or Saturday Morning to receive race pack which includes;
Goody bag / Tee Shirt
Race Timing Chip
Friday Evening 7th – 7.00pm to 8.30pm – all races
Saturday Morning
Extreme Race     6:45am to 8:15am
Sprint Race         8:15am to 9:45am
Mini Race            8:15am to 10:00am
NOTE: It is not compulsory to attend Friday evening collection. Allow enough time on Saturday to register & drop you bike at T1 (Allow at least 1hr to deal with everything)
BIKE TRANSITION – Extreme & Sprint
Transition T1 Lake will open at 7:00am on Saturday morning (No overnight transition)
Bike transition (T1) is located at the Lough Fad, 5k from race start.
Transition can be accessed from both Clonmany and Carndonagh road's, (all sign posted.)
You can drop your bike at Transition before attending Registration if it is more convenient.
BIKE TRANSITION – Mini Race
Transition T2, Mountain will open at 8:15 on Saturday morning.
Transition T2 is located at base of Sliabh Sneacht just 2k from Centre
You can drop your bike at Transition before attending Registration if it is more convenient.
BIKE CHOICE     – Hybrid / Mountain Bike/ Road bike (puncture proof tyres essential).
BIKE HIRE  If you have booked a hire bike with your registration then you should have been contacted by – Cycle Inishowen shortly after you registered, to make final arrangements. A representative from Cycle Inishowen will be at registration to sort you out with your bike etc. The Bike Transitions are only up to 6k from registration or maybe Cycle inishowen will drop your bike off for you if you make a person arrangement.
ESSENTIAL KIT – Please ensure that you have familiarized yourself with all food, hydration and essential kit requirements for race as it is your responsibility to comply. survival blanket and whistle should be with you at all times.
RUCKSACK – Participants carrying extra shoes, food etc can leave package with bike, please ensure package is secured to Bike, no responsibility can be accepted for loose packages.
KAYAK – 90% of kayaks will be single kayaks. Double kayaks will NOT be available to the leading pack (potential prize winners) and anyone requesting a double kayak may have to wait a little until 1 becomes available. There will be no "Time Out" allowance for waiting.
Life jackets and paddles will be provided by Extreme North
MOUNTAIN CLIMB – During the Spring, the first 1k could be more liken to a mud run, lots of wet boggy holes so expect to be in over the ankles often in this section. You may wish to have a change of foot ware for this section.
The steeper sections are slippery on decline. Trekking poles may be of assistance. (You could have them tied onto bike for rest of the race)
RACE DAY – SATURDAY 8TH APRIL
All races will Start at the Sliabh Sneacht Centre, Drumfries
All races will Finish at the Sliabh Sneacht Centre, Drumfries
Participants must drop bike at transition and collect race pack before race.
Car parking at North pole Bar and also at School (150m from centre)
CUT OFF TIME AS FOLLOWS
Top of Mountain (Extreme) 12:15pm. After this you'll be asked to turn when you meet the Marshalls on the decline and continue with race
Mid way on Mountain (Sprint / Mini) 12:30pm After this you'll be asked to turn when you meet the Marshalls on the decline and continue with race
Kayak (Mini Race) Last kayak leaves pier at 12:20pm
Race cut off time is 2.10pm.Relay challengers must organised own transport to different transition point.PRESENTATIONThe following category's will apply in each race provided there is at least 3 persons in each category
Prizegiving will take place in the North Pole Bar at 3:00
Please contact us with any other issues that we may assist you with.
Runner up – Female & Male
POST RACE SUPPORT
Medals for all Finishers
T Shirt for all Finishers
Hot buffet / soup and refreshments at Sliabh Sneacht Centre
Use of Showers at centre.
RACE SUPPORT PROVIDED ON THE DAY
The following race support is intended to ease any concerns you may have about the challenge and to ensure maximum enjoyment of the event.
Course is fully marked and marshalled at all junctions
Stewarts along course to ensure your safety.
5K distance markers for each race
Water top up at T1 & T2 Transition Area's.
Vehicular surveillance at random
Toilets available at Start, T1 & T2.
Mobile Medical support throughout the course
Mountain Rescue emergency call out service on Mountain
 IF IN DOUBT, CHECK OUT THE RULES FOR SHORE 2 SUMMIT CHALLENGE
Please remember the challenge is on open publics roads / spaces and rules of the road and common courtesy should apply at all times. Respect the environment and do not litter. Remember the presence of a Marshall does not give you right of way, be prepared to stop.
THANK YOU FOR CHOOSING EXTREME NORTH FOR YOUR ADVENTURE CHALLENGE. WE HOPE YOU WILL BE BOTH CHALLENGED AND ENTHRALLED.
If you require assistance with any aspect of the event or accommodation Contact harold@extremenorthevents.com   (We will do our best where possible)
Harold Mc Guinness
Pack Collection
Race Pack Collection / Goody bag.
Venue – Sliabh Sneacht Centre, Drumfries
You have 2 choices to collect Race Pack
Friday evening 7th – 7.00pm to 8.30pm – Day before race start
Race Mornings 8th – 7.00am to 9.30am.
At Race Pack collection you will;
Collect Race Number
Collect your Timing Chip.
Collect Goody Bag (less Tee Shirt)
Have opportunity to discuss routes
Have opportunity to purchase High 5 products / Extreme North Merchandize
Course Signs
Each Route is thoroughly signed with directional signage etc as follows;
Participants will be provided with a map with final instruction.
Clear directional signage on route.
Distance markers every 5k on each course
Flag markers at junctions and mountain
Marshals at all major junctions.
Bike Hire
Bike Hire from Cycle Inishowen
Why not save yourself some hassle and hire a bike for the Shore 2 Summit? Cycle Inishowen are offering €19.50 bike hire for this event. The bikes are Ridgeback Velocity hybrids available in a wide range of sizes. They are 24 speed with Shimano Acera gearing, aluminium frame and rigid forks. The tyres are fairly wide for the roa but ideal for the trail. All bikes are well maintained by our on-site mechanic so you can be sure that a great bike awaits you for the day of the event. We can also fit your own accessories to the bikes such as pedals, saddles etc. You can collect your bike and get fitted at Race Pack collection Please allow an extra hour for collection and fitting.
If you prefer you can book with Inishowen Cycles direct For more information and to view the full specs check out www.cycleinishowen.com or email blaise@cycleinishowen.com.