Shore 2 Summit Adventure Race 2018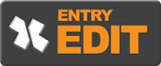 Sat 7th April '18 – A Race for all abilities – Duathlon option.
62k Extreme course – 41k Sprint course – 22k Mini adventure course
Shore 2 Summit adventure race is set in an absolute adventure paradise of hills, trails and lakes and offers 3 fantastic Adventure courses with added option of team entries and Duathlon (No kayak) alternative. This adventure is designed to ensure all fitness levels can compete for their own self esteem or charity fundraising.
The snow topped Sliabh Sneacht mountains,  surrounded by hills and lakes offers endless choice hence the 3 race distances which have been choose wisely to reflect the correct balance of endurance for each ability.
The 62k Extreme is exactly what it says and a favourite with the hardened Adventurer. The 41k Sprint courses have won the acclaim of regular adventurers and will challenge anyone at that level.  The 22k Mini is also guaranteed to challenge and excite the Novice adventurer.
TEAM UP – If your a single discipline athlete why not Team-up with a colleague and experience the euphoria that is making Adventure racing so popular throughout the Country at present.
DUATHLON OPTION – For those who prefer to stay out of the water simply click on the DUATHLON OPTION during registration, this allows you to skip the Kayaking section. Duathlon participants will not qualify for Adventure race Prize categories and prize categories for Duathlon participants will be dependent on entry number.
Duathlon participants will not qualify for Adventure race Prize categories.
The race venue at the new Sliabh Sneacht Centre in Drumfries (Between Buncrana & Ballyliffin) offers fantastic facilities to cater for all race finishers with showers etc. Extreme North have a strong reputation for rewarding their patrons, so apart from the Euphoria of achieving your Goal, amazing medals, T shirts, Hot food, prizes and a real banter and craic with like minded adventurer will definitely put the cap and an amazing achievement and send you home buzzing.
Event features
Spectacular coastal terrain with mountains, tracks and lakes
Superb hospitality / camaraderie
Total race support back up
Stunning Medals
World class endurance challenge
Keen registration fee's
We are pleased to assist with accommodation needs.